An Urgent Air Duct Repair Request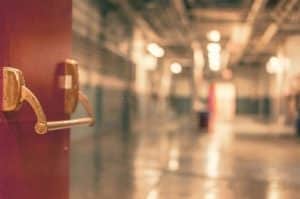 In the spring of 2019, Trenchless Innovations was contacted by a south side Chicago hospital with an urgent request for an air duct repair.  The hospital had just discovered that their overhead air ducts that supplied air into the operating rooms were beginning to rust. Due to this, tiny rust particles were being blown into the operating rooms when the system was turned on, presenting a health and safety risk, and thus, forcing the hospital to shut down its operating rooms. After inspecting the system, Trenchless Innovations devised a plan that would get the hospital "operating" again in no time.
Our Air Duct Repair Solution 
Trenchless Innovations first determined that an over the counter latex-based rust converter would first need to be applied to the ducts.  This solution would kill the rust and turn it into a water-free, protective black surface. After application, the ducts could then be spray sealed with one of the different air duct lining products used by Trenchless Innovations.  
The Results of Air Duct Sealing by Trenchless Innovations
The air duct repair needed to be performed as quickly as possible in order to get the operating rooms back up and running, so Trenchless Innovations moved jobs and manpower around to accommodate the hospitals schedule.  The repair work was completed over a two day period with no disruption to the remaining areas of the hospital. Once completed, the air handlers were put back into service, the operating rooms were thoroughly cleaned one final time and operations resumed.
Had it not been for the innovative trenchless process Trenchless Innovations provided, the hospital would have been forced to remove and replace all of the affected air ducts, which would have definitely led to a much longer down time and a far more costly air duct repair.